The Day Night Band and Smoke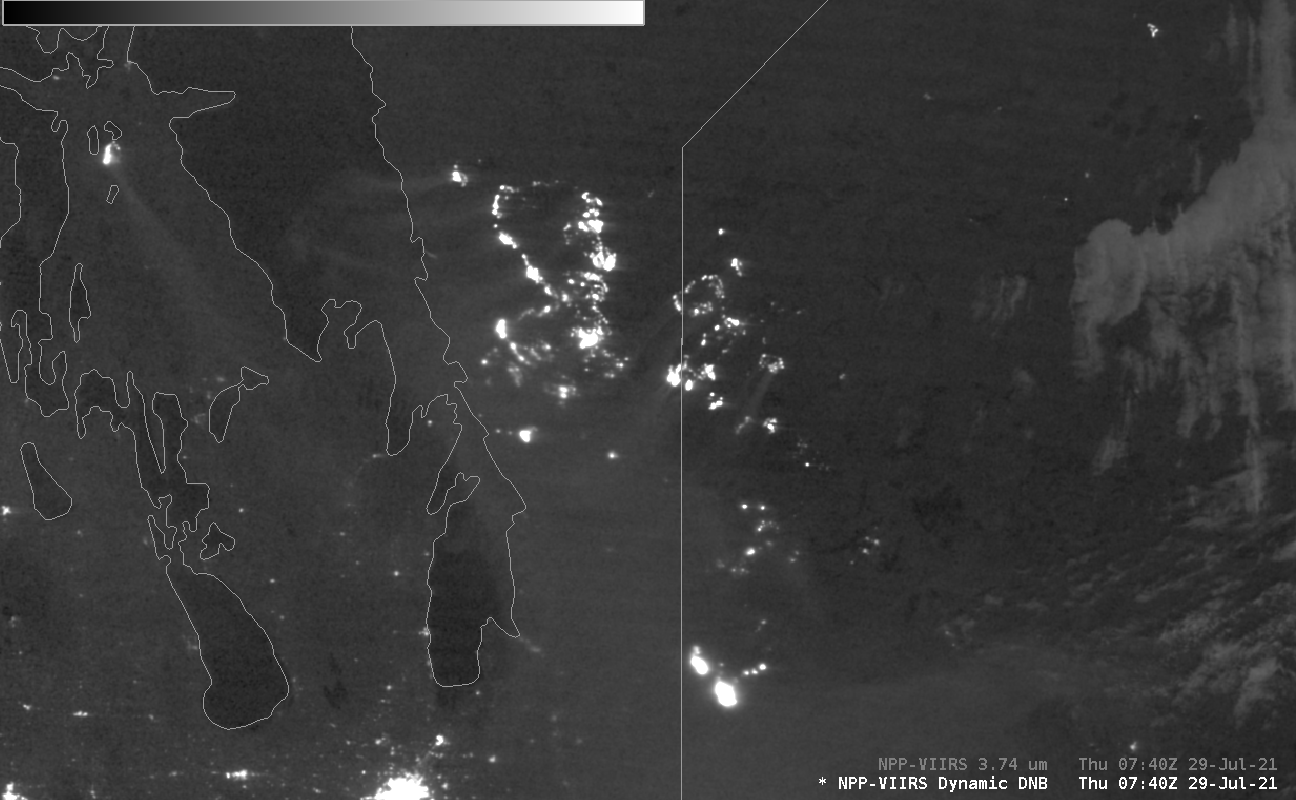 Smoke from fires (unless it is extraordinarily thick) is very challenging to detect at night in infrared imagery. When there is sufficent lunar illumination, however, as occurred on 29 July 2021 over Canada (the image above shows northwestern Ontario and southern Manitoba — Lakes Winnepeg, Winnepegosis and Manitoba are apparent, and the city of Winnipeg's lights are apparent along the southern border of the image), the pall of smoke can be detected just as during the daytime using Day Night band visible imagery. In the image above, bright signals are showing light emitted by active fires, and streams of smoked from the fires are apparent. The toggle below of the Day Night band image and the VIIRS I04 3.74 µm imagery underscores that the bright spots are also very warm spots; that is: fires. Note that a smoke signal is not present at all in the infrared.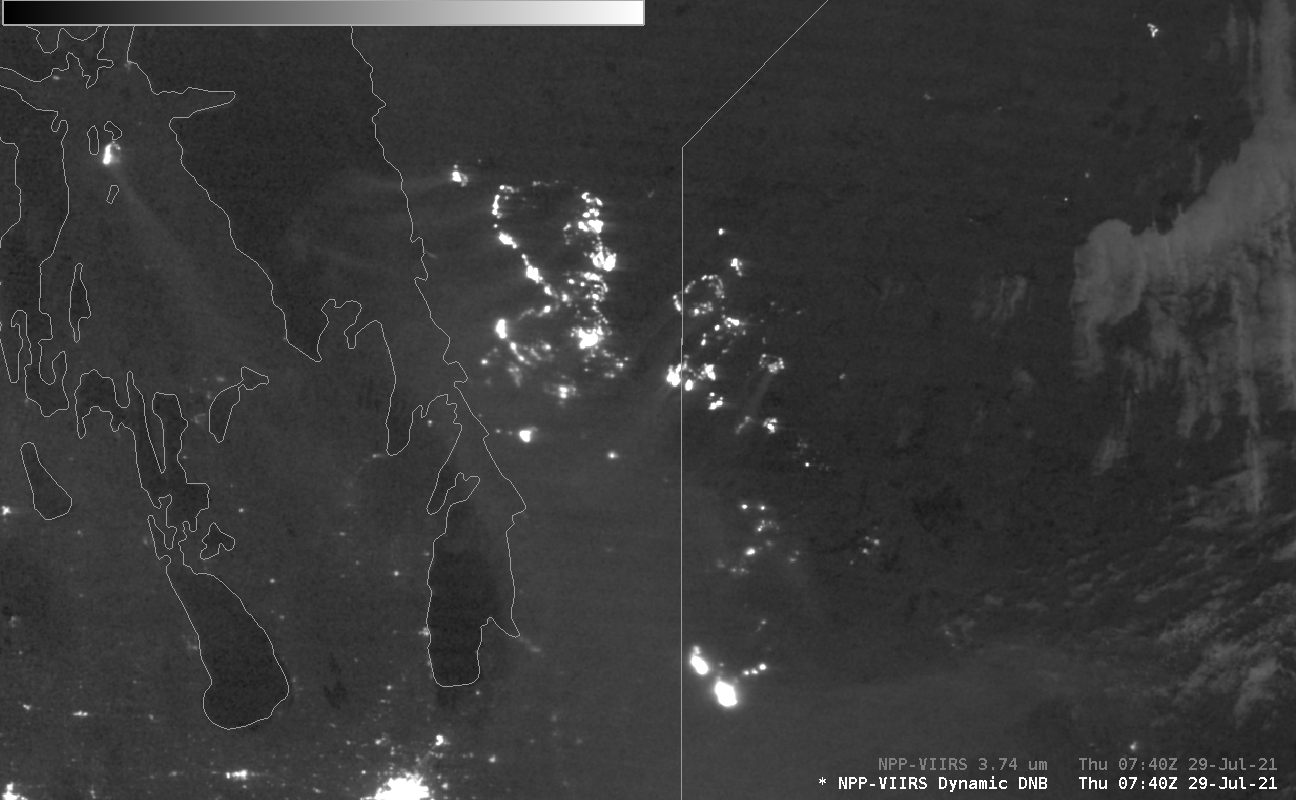 ---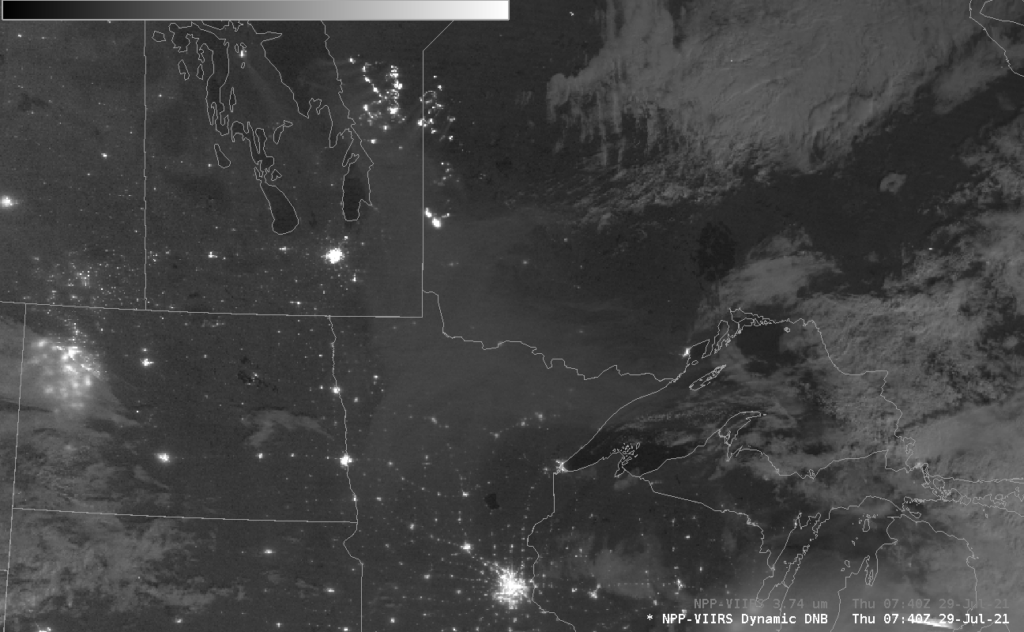 A zoomed-out Day Night band image shows the horizontal extent of the smoke pall that extends southward into Minnesota. This kind of night-time imagery can be useful to compare observations to model estimates of smoke coverage as created by the HRRR Smoke model. Compare the image above, for example, to the two-hour forecast of vertically integrated smoke valid at 1300 UTC on 29 July, shown below. There is good agreement in the coverage over northern Minnesota. What does that kind of smoke look like from the ground? Here's a image from a webcam at Lake Bemidji (from this source). GOES Imagery, at bottom, from just before Noon Central time (and from the CSPP Geosphere site) also shows the very thick smoke over Minnesota.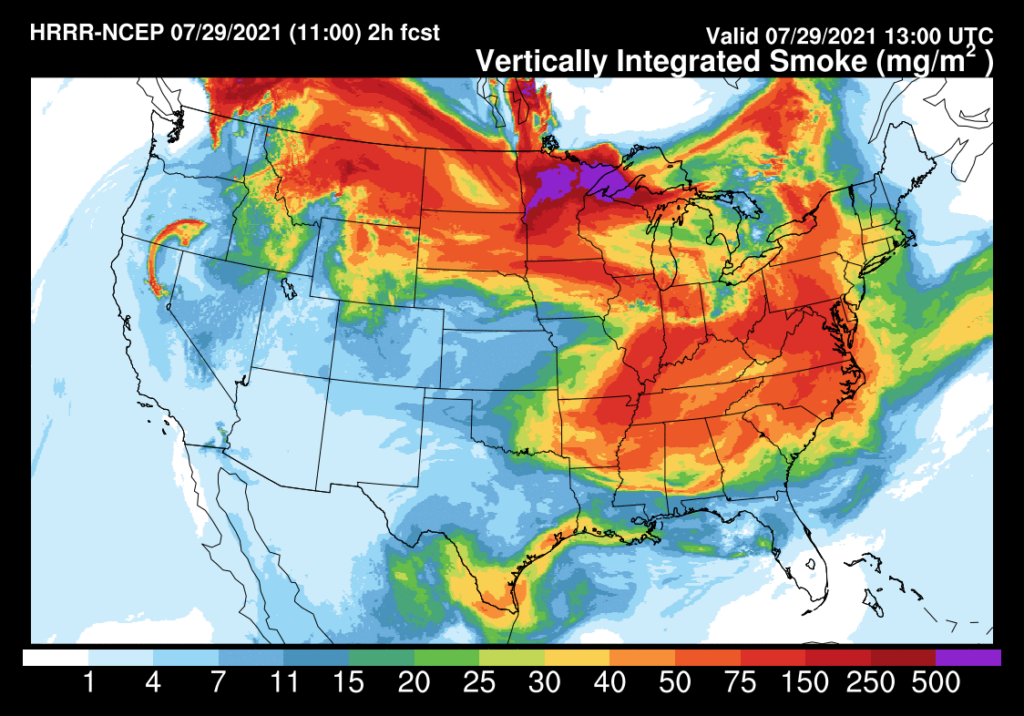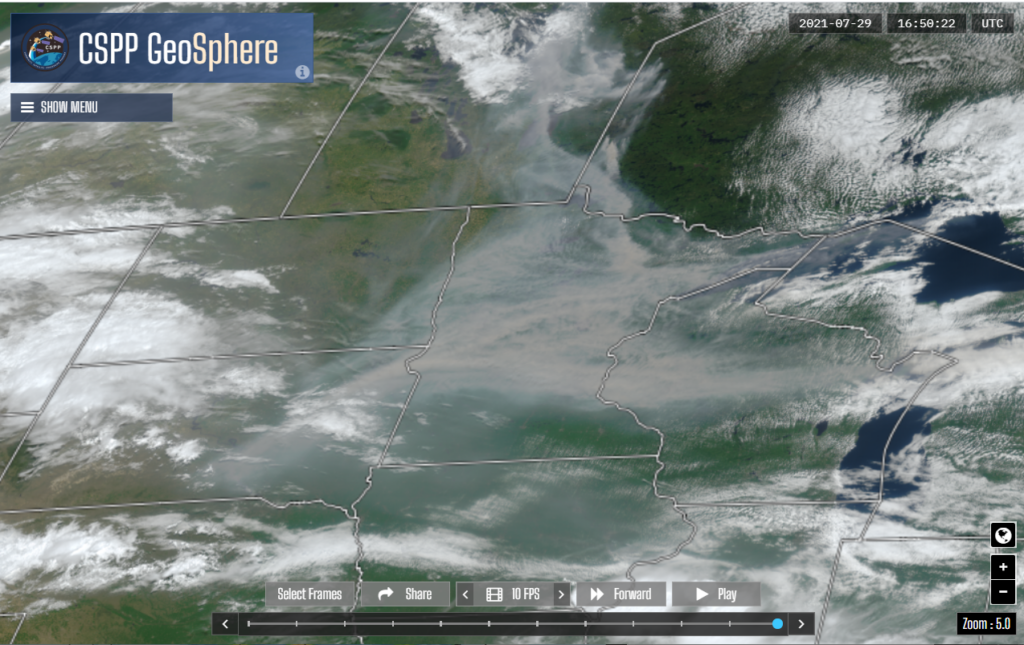 Use the Day Night band image (as available here, for example) to identify smoke plumes when lunar illumination is present.