Picture of the Week
The picture of the week is being selected by the honor students in the class and myself.
This week the winner is Jane Schumann for her pictures of low level clouds over a lake in Eagle River, Alaska. The cloud is in a line running from the left side of the photo to the right. Also notice that the cloud lies over open water and not the ice! We well be taking about cloud formation this week.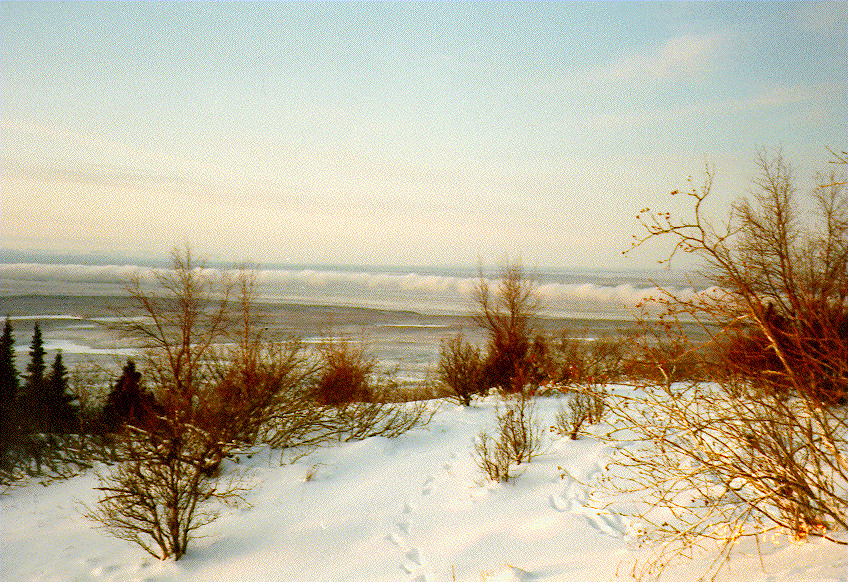 Photo by Jane Schummann
You can send me comments.
---