10
Three New Satellites: SUOMI NPP, JPSS & GOES-R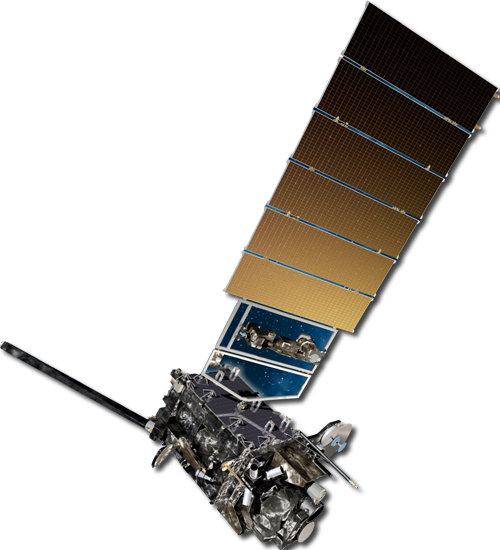 Assessment Questions
What does 'NPP' stand for in 'Suomi NPP'?


Which two government agencies are primarily responsible for operating JPSS?


What does 'GOES' mean?


What does 'ABI' stand for?


How many spectral bands are planned for the ABI?


What is the expected increase in temporal resolution (how frequently the satellite acquires images) with ABI?
ADVANCED ACTIVITY
High school students with advanced interest in physics may want to interact with the following web page to compare ABI with current satellite capabilities in the water vapor channels.
http://cimss.ssec.wisc.edu/goes/wf/
Additional reading and independent exploration at the college level will be required.
Download a printable Assessment Questions worksheet: WORD | PDF