10
Three New Satellites: SUOMI NPP, JPSS & GOES-R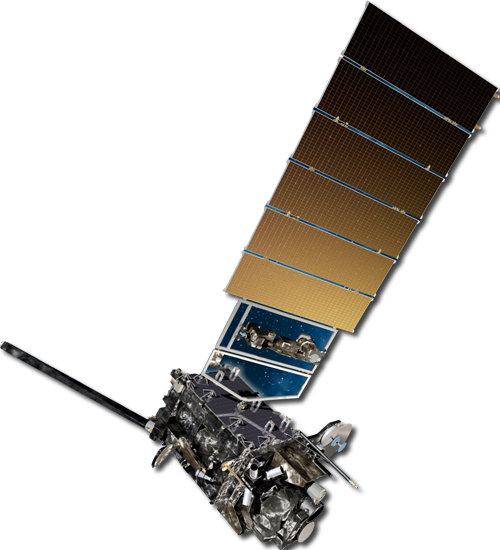 Summary
Scientists are always working to improve our ability to observe the Earth remotely. It's because of this type of continued innovation that we have the ability to understand our planet the way you have learned so far through these modules. In this module, you have learned about three of the latest developments in satellite meteorology.
Suomi NPP
The Suomi National Polar-orbiting Partnership satellite acts as a bridge between the older generation polar-orbiting satellites (NASA's EOS and NOAA's POES) and JPSS, the next generatation polar-orbiter. Suomi NPP will provide continuing key data records that are critical for climate change science.
JPSS
The Joint Polar Satellite System is the Nation's next generation polar-orbiting operational environmental satellite system, and is operated by the National Oceanic and Atmospheric Administration (NOAA) and the National Aeronautics and Space Administration (NASA). JPSS will provide continuity of critical observations for accurate weather forecasting, reliable severe storm outlooks, global measurements of atmospheric and oceanic conditions such as sea surface temperatures, ozone, and more.
GOES-R and ABI
The Advanced Baseline Imager represents an exciting expansion in geostationary remote sensing capabilities and will be used for a wide range of weather, oceanographic, climate, and environmental applications. ABI addresses the needs of the many users of geostationary data by increasing spatial resolution (to better monitor small-scale features), scanning faster (to improve temporal sampling and to scan additional regions), and adding spectral bands (to enable new and improved products for a wide range of phenomena). Every product that is being produced from the current GOES imager will be improved with data from the ABI. In addition, several new products will be possible that exploit the improved spectral, temporal, and spatial resolutions.