Accommodations
Participants will stay at the Witte Hall, Tower B on Lake Street. Breakfast and lunch are included with the lodging. Evening meals include a picnic on the shore of Lake Mendota on Saturday, a banquet on Monday in the Great Hall of the Memorial Union. A reception will be held Sunday evening.
Witte Hall, Tower B
Each participant will have his/her own room. Computers are available 24 hours/day in Witte Lobby to log on for easy email access. There are phones in each room with free local phone calls, long distance with pre-paid calling card or credit card. Rooms are smoke-free. There are laundry facilities. Special rooms for hearing impaired or wheelchair access are available. Buildings have exterior door push pads. All bed linens, pillows, blankets, towels, washcloths, are provided. Rooms will be cleaned, beds made and towels changed daily. All rooms have air-conditioning and a small refrigerator.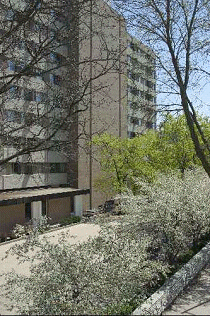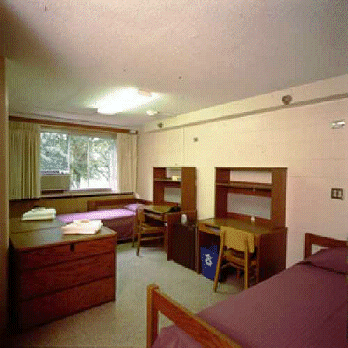 Witte Hall (above) and a room within Witte Hall.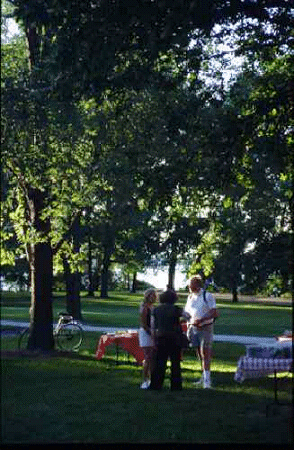 Picnic site for Saturday
Gordon Commons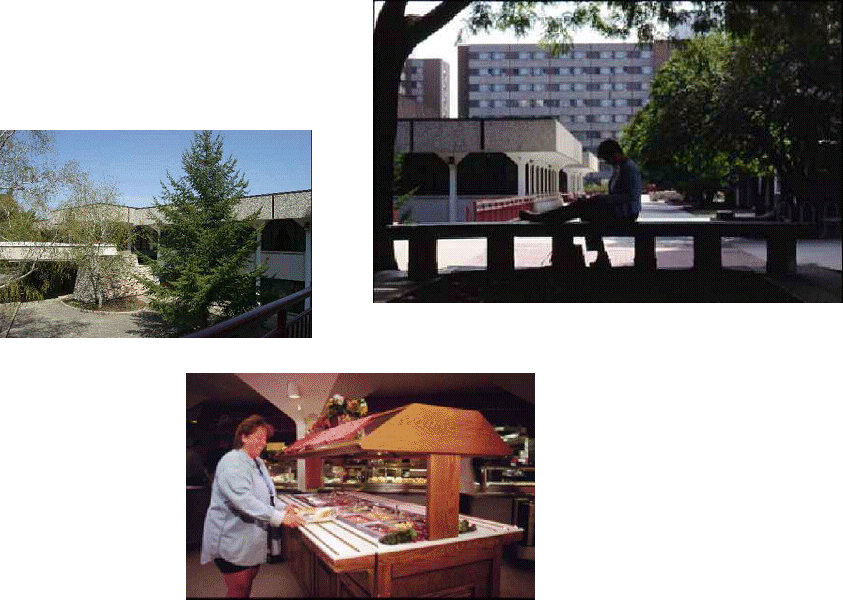 Banquet in the Great Hall of Memorial Union