The Cooperative Institute for Meteorological Satellite Studies (CIMSS) is proud to host the 27th gathering of the Satellites & Education Conference at the University of Wisconsin-Madison (Agenda) with presenters from NOAA, NASA, CIMSS and SSEC. Attendees include regional science teachers and informal educators, Satellite Educators Association (SEA) members, the aerospace community, satellite remote sensing researchers, broadcast meteorologists, AOS students, and National Weather Service (NWS) meteorologists and NWS storm spotters.
Wednesday, 30 July: SEA and M.Y.S.P.A.C.E meetings at the UW Atmospheric Oceanic & Space Science Building
Thursday, 31 July: Educators Workshop and Satellite Symposium at the UW Pyle Center (Including a poster session and evening banquet at the University Club) with Keynote Speaker Dr. Louis Uccellini, Director, NOAA's National Weather Service
Friday, 1 August: Educators Workshop continues at the UW Atmospheric Oceanic & Space Science Building with a field trip to a nearby Science on a Sphere (SOS) exhibit.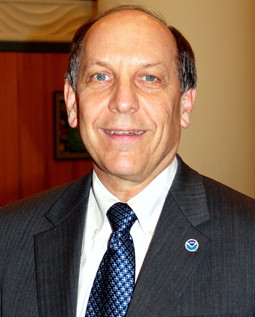 VENUE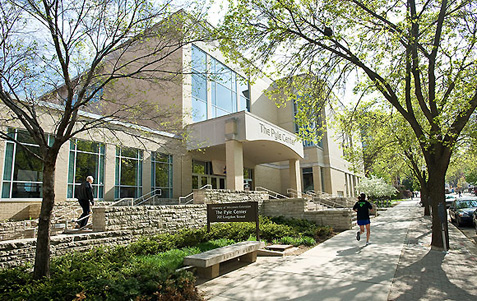 Thursday events will take place at the Pyle Center (702 Langdon Street) with an evening program at the nearby University Club (803 State Street) to enable maximum opportunities for networking and exchange. Wednesday and Friday will take place at the UW-Madison Atmospheric, Oceanic and Space Science (AOSS) building at 1225 W. Dayton Street.
The Pyle Center, on the shores of Lake Mendota, is the premier conference facility operated by the University of Wisconsin. Along with multiple meeting and dining rooms, this venue features breakout areas and a poster reception area. Free wireless Internet access is provided but parking is scarce on campus so walking or hotel shuttles are advised.

CIMSS
CIMSS is involved in a variety of formal and informal education projects, ranging from classes and workshops at the University of Wisconsin to presentations at conferences, museums and schools. CIMSS has been on the forefront of educational software design for over two decades. CIMSS satellite imagery and software products are used by professional meteorologist, teachers and students worldwide. CIMSS has an exceptional working relationship with NOAA's National Weather Service and supports NOAA's SOS Network by maintaining a web-blog with real-time weather and climate datasets. CIMSS has established a legacy in the Earth science education community by conducting workshops for teachers and students since 1991.