Photos from the

50th Anniversary Meteorological Satellite Experiment Symposium

Monona Terrace Convention Center — Madison, WI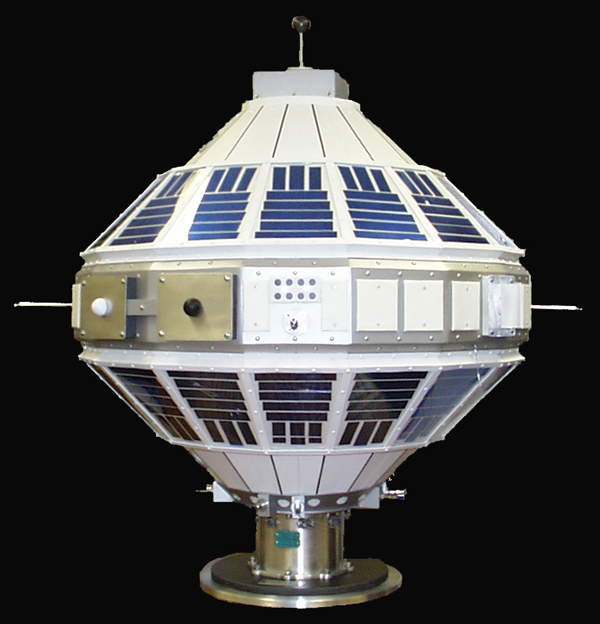 This full-scale recreation of the Explorer-7 satellite was on display at the 2009 UW-SSEC celebration of the 50th anniversary of the satellite's successful launch and operation.

"An Oral History: Remembering Verner Edward Suomi, the Father of Satellite Meteorology," Panel members: Larry Sromovsky, Dan Johnson, Tom Haig, Bob Fox (moderator), Chuck Stearns, Tom Vonder Haar, Bill Smith.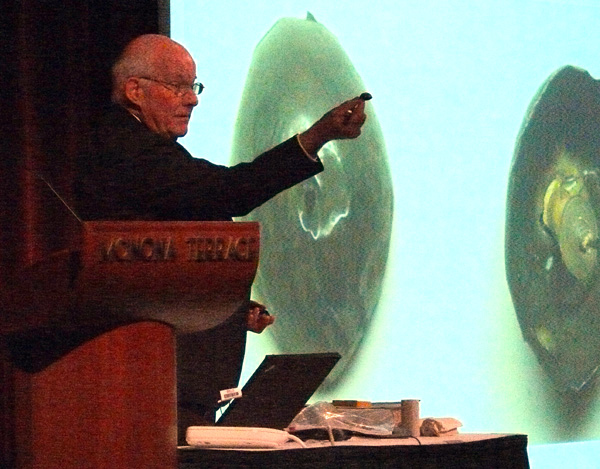 Fred House speaks at the symposium.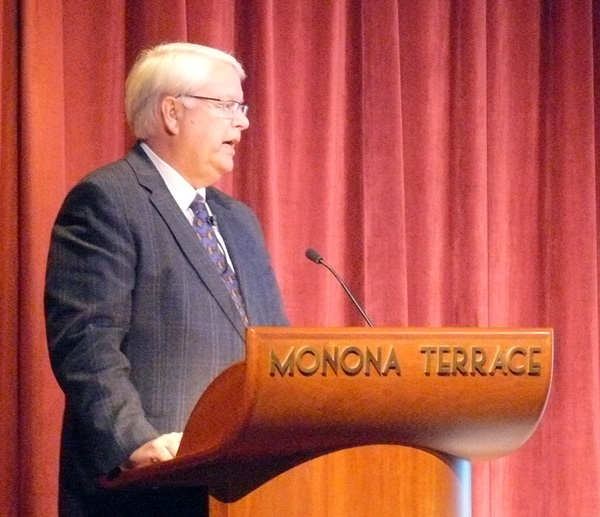 Terry Kelly speaks at the symposium.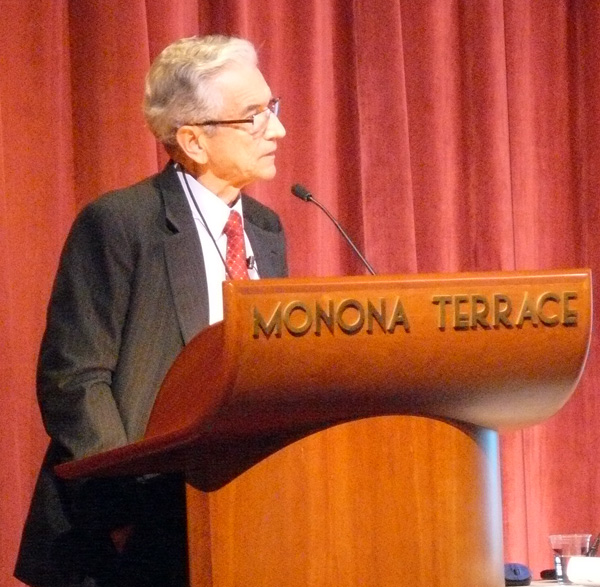 Franco Einaudi speaks at the symposium.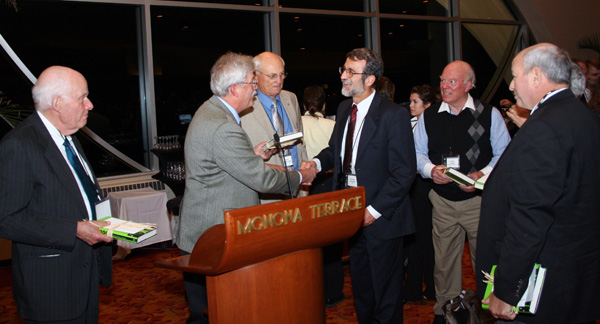 After the symposium, Paul Menzel invited attendees to an open microphone to relate anecdotes of Verner Suomi and their participation in the Explorer 7 project. Pictured: Fred House, Paul Menzel, Tom Vonder Haar, Jerome Lefeuille, John Lewis and Gary Davis.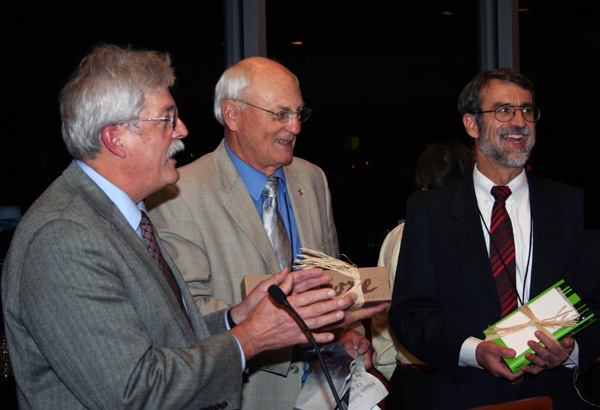 Paul Menzel with Tom Vonder Haar and Jerome Lefeuille at the open microphone. Tom is about to present a bottle of cognac to Jerome in honor of his relationship with Verner Suomi.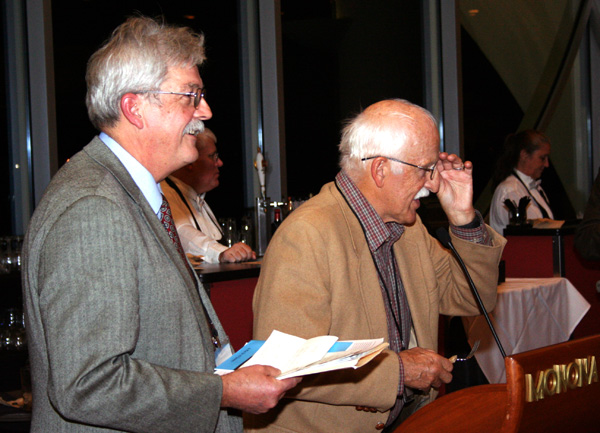 Paul Menzel and Fritz Hassler at the open microphone.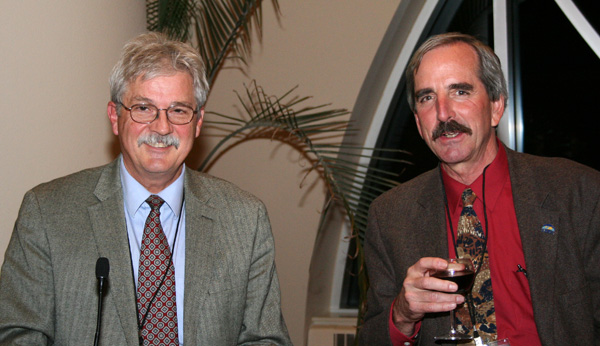 Paul Menzel and Hank Revercomb.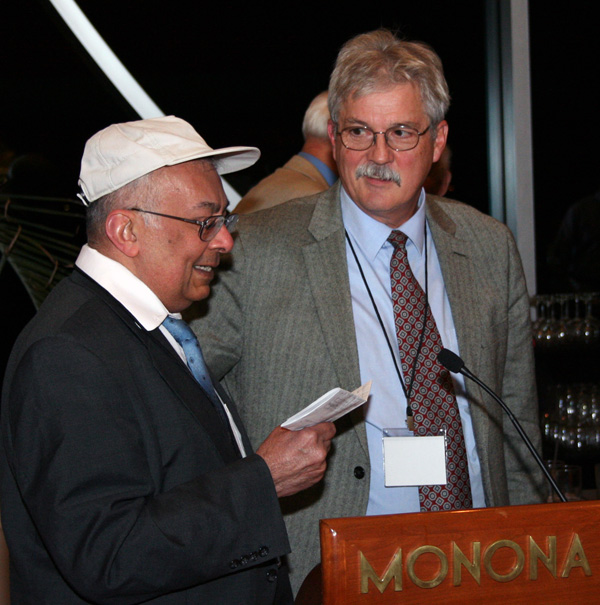 Paul Menzel with Mike Shah, former Ph.D. student at SSEC and sculptor of the Verner Suomi bronze relief on display. Mr. Shah has donated the relief to be placed in the upcoming Suomi Science Museum.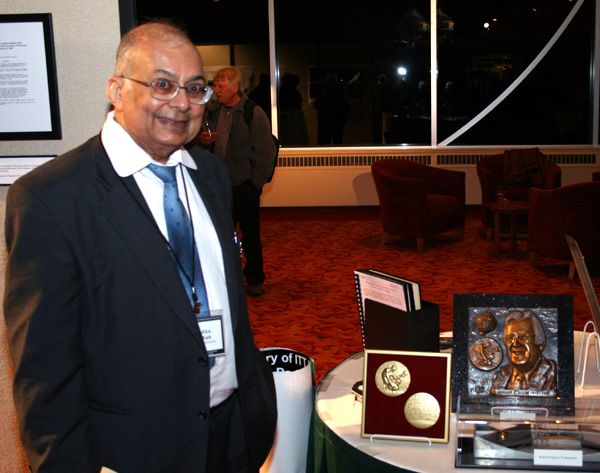 Mike Shah with his relief.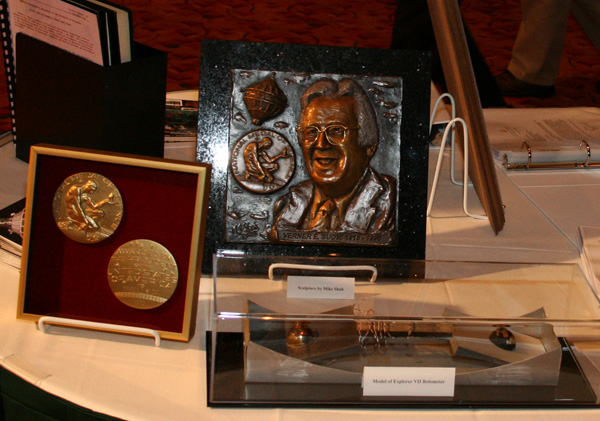 Explorer 7 bolometer and the bronze relief of Verner Suomi.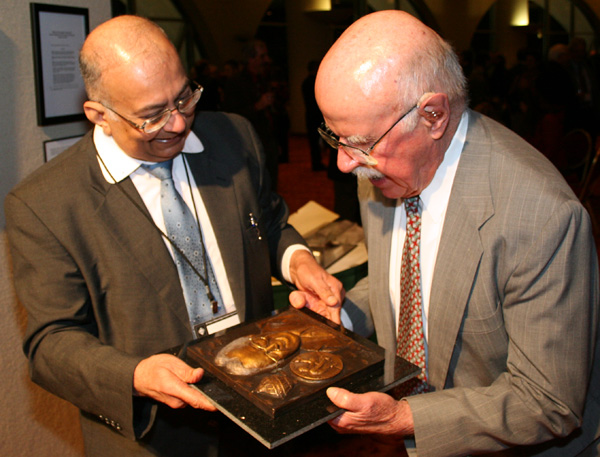 Mike Shah shows his sculpture to Tom Haig.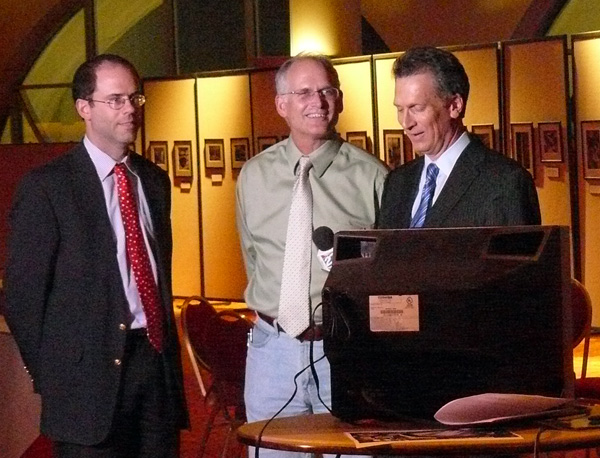 The Weather Guys (Jon Martin and Steve Ackerman) entertain Channel 27 meteorologist Bob Lindemeyer while broadcasting from Monona Terrace.