AWIPS Enhancements for Detecting the "Enhanced-V" Cloud Top Signature
This page shows two examples of AWIPS satellite enhancements that are useful for detecting the Enhanced-V cloud top signature on the GOES 10.7 micrometer longwave IR channel (labelled "IR window" under the Satellite menu on AWIPS). The IR images below are from the central Alabama tornado outbreak on 08/09 April 1998. The most pronounced Enhanced-V signature west of Birmingham, Alabama [BMX] was associated with a supercell that spawned a significant long-track tornado from 00:42 to 01:28 UTC (this tornado produced F5 damage). Another Enhanced-V signature was evident over northeastern Alabama, where golfball to baseball size hail was being reported from 00:42 to 00:59 UTC.
Generally, IR enhancements should have significant color gradations within the -50 C to -70 C (equilibrium level / tropopause level) temperature range to be helpful in detecting the Enhanced-V signature, but enhancements should also be tailored to account for seasonal and regional variations of this important cloud top temperature range. The alternate "IR4_winter" enhancement shown below has a few more color gradations within the critical -50 C to -70 C range (red to black to white) than the default "CIRA (IR default)" enhancement (violets to lighter blues), which could possibly aid in the initial detection of more subtle Enhanced-V signatures (such as the one exhibited by the storm farther to the east, near Peachtree City, Georgia [FFC] -- this signature is likely being obscured somewhat by upstream anvil contamination).
---
Default "CIRA (IR default)" Satellite Enhancement: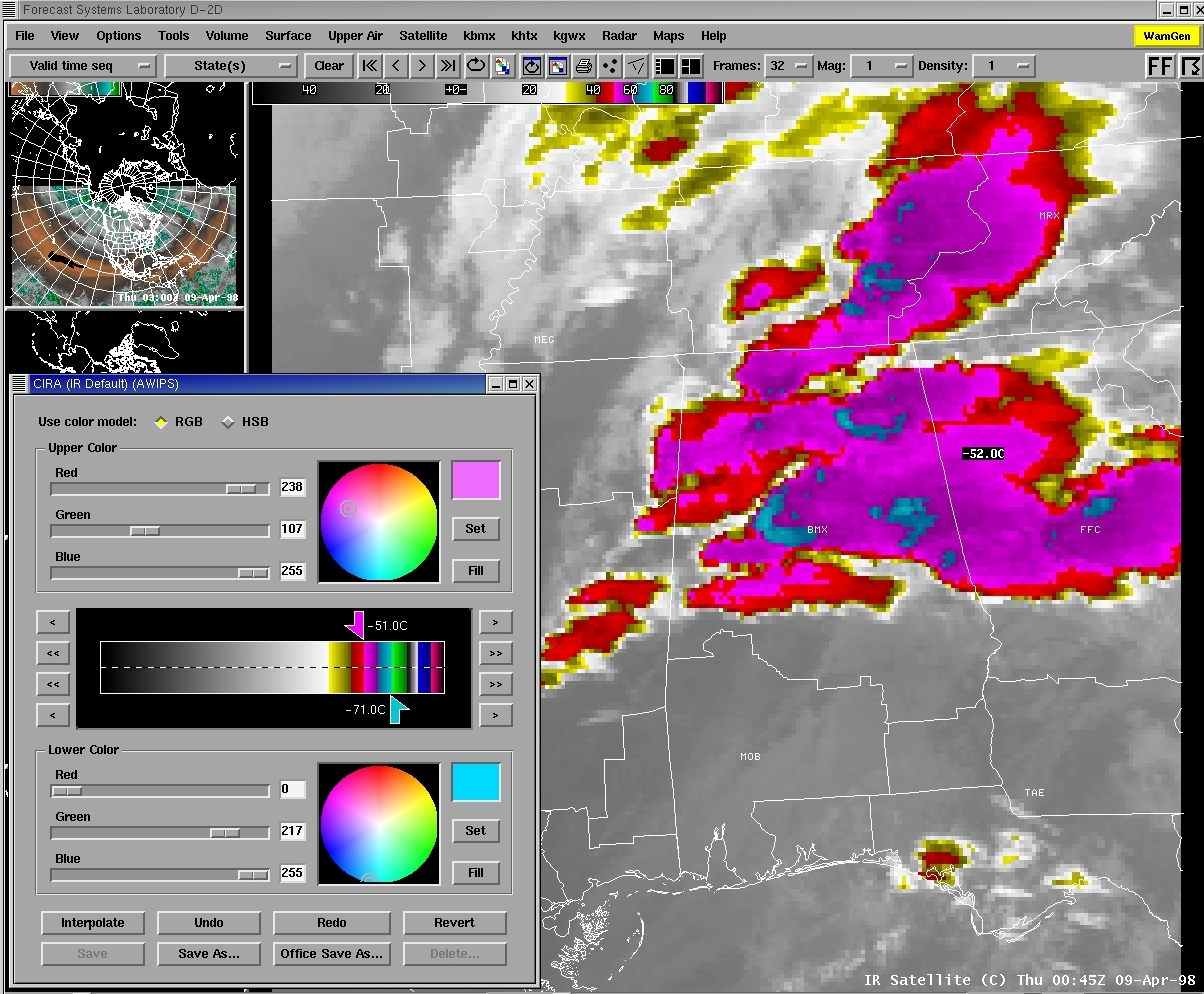 ---
Alternative "IR4 winter" Satellite Enhancement: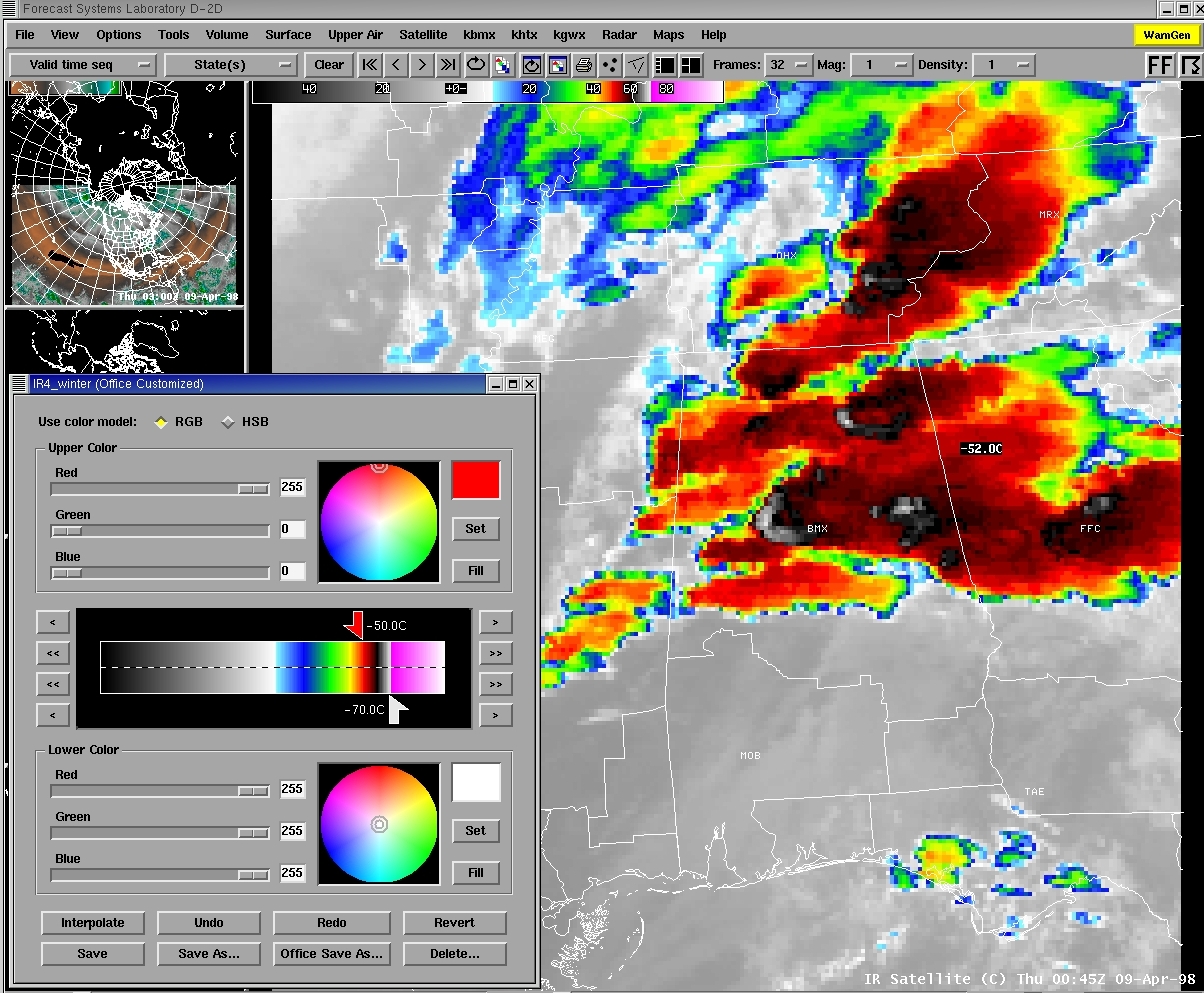 ---
AWIPS "Image Properties" enhancement tool temperature breakpoints for alternate "IR4 winter" enhancement: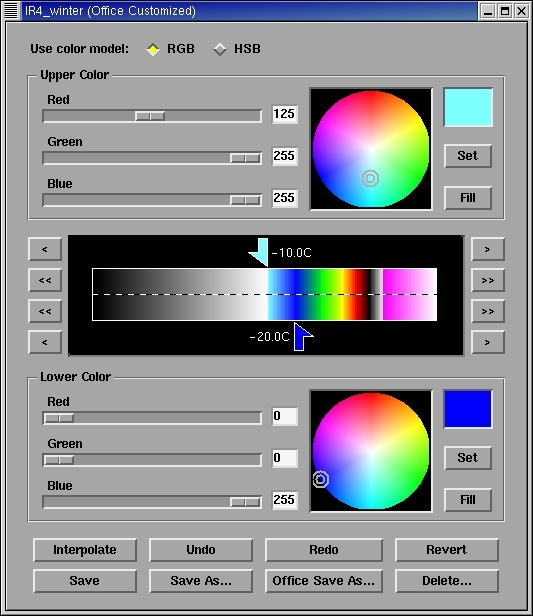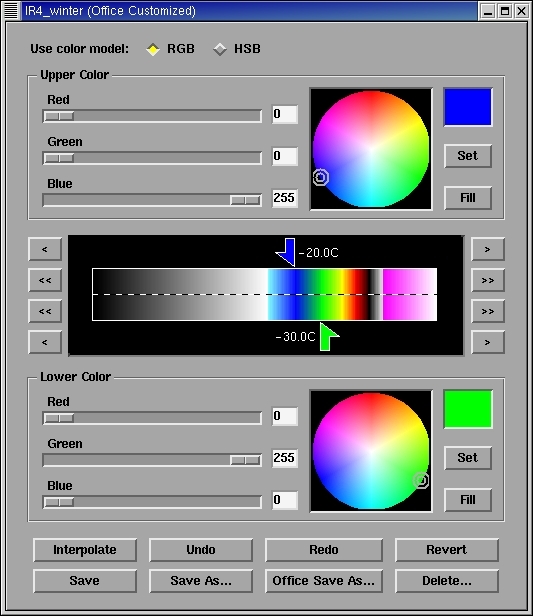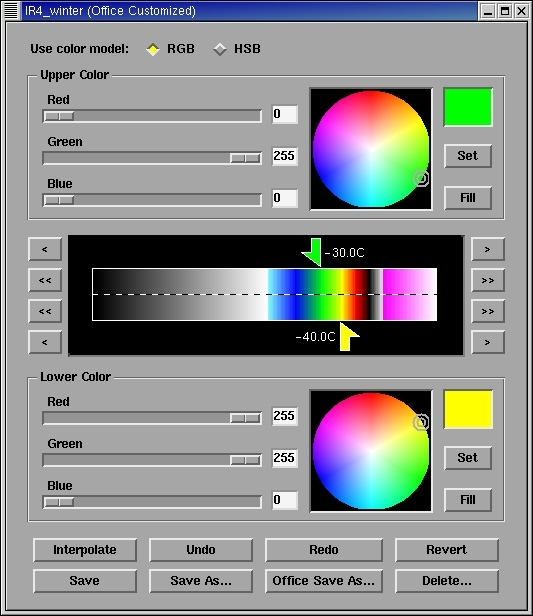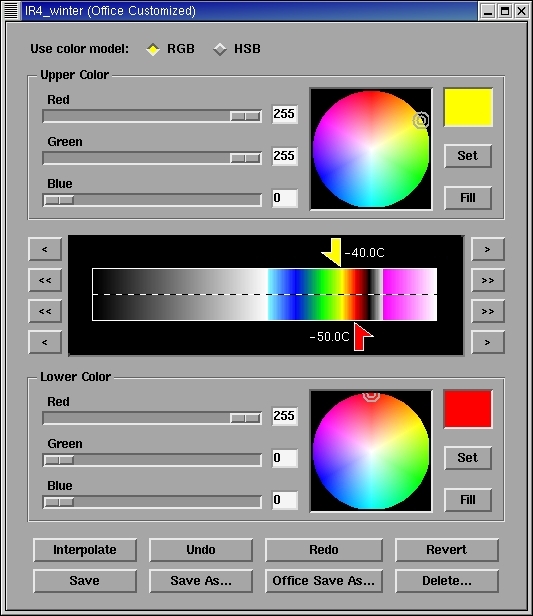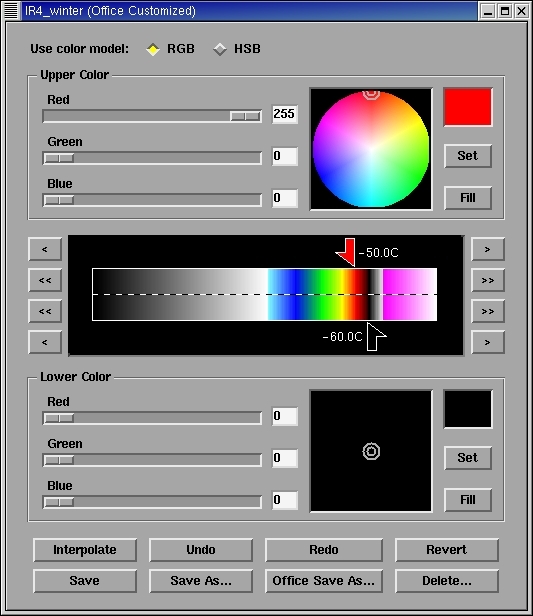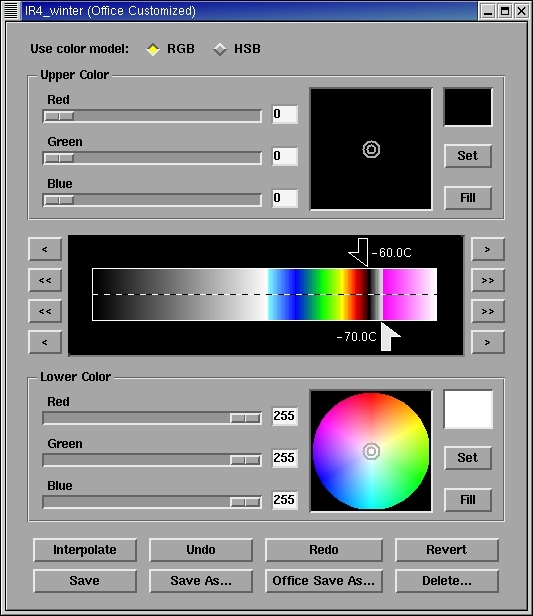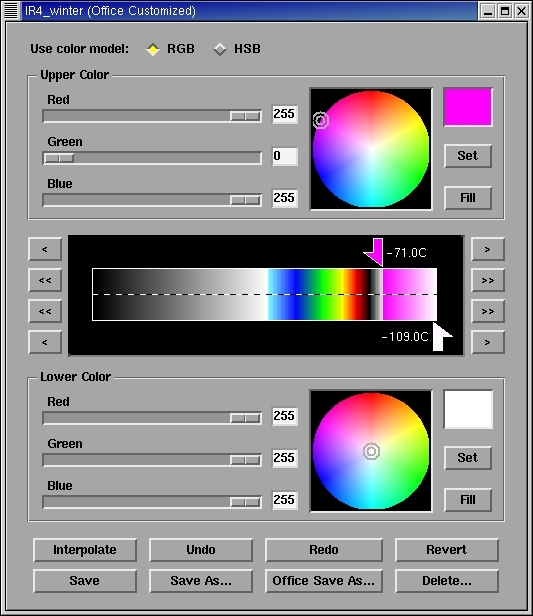 ---
Last modified 13 March 2002
Address any questions to Scott.Bachmeier@ssec.wisc.edu