MAS near infrared images on January 8 and 24 demonstrate variability of turbidity in the Atchafalaya Bay over short time scales. On January 24 the turbidity maximum is in the Atchafalaya Bay while on January 8 the Atchafalaya Bay is a turbidity minimum. A surge in Atchafalaya River discharge, beginning about January 18 and Continuing beyond January 24, likely caused and sustained the Atchafalaya Bay turbidity maximum seen in the January 24 image.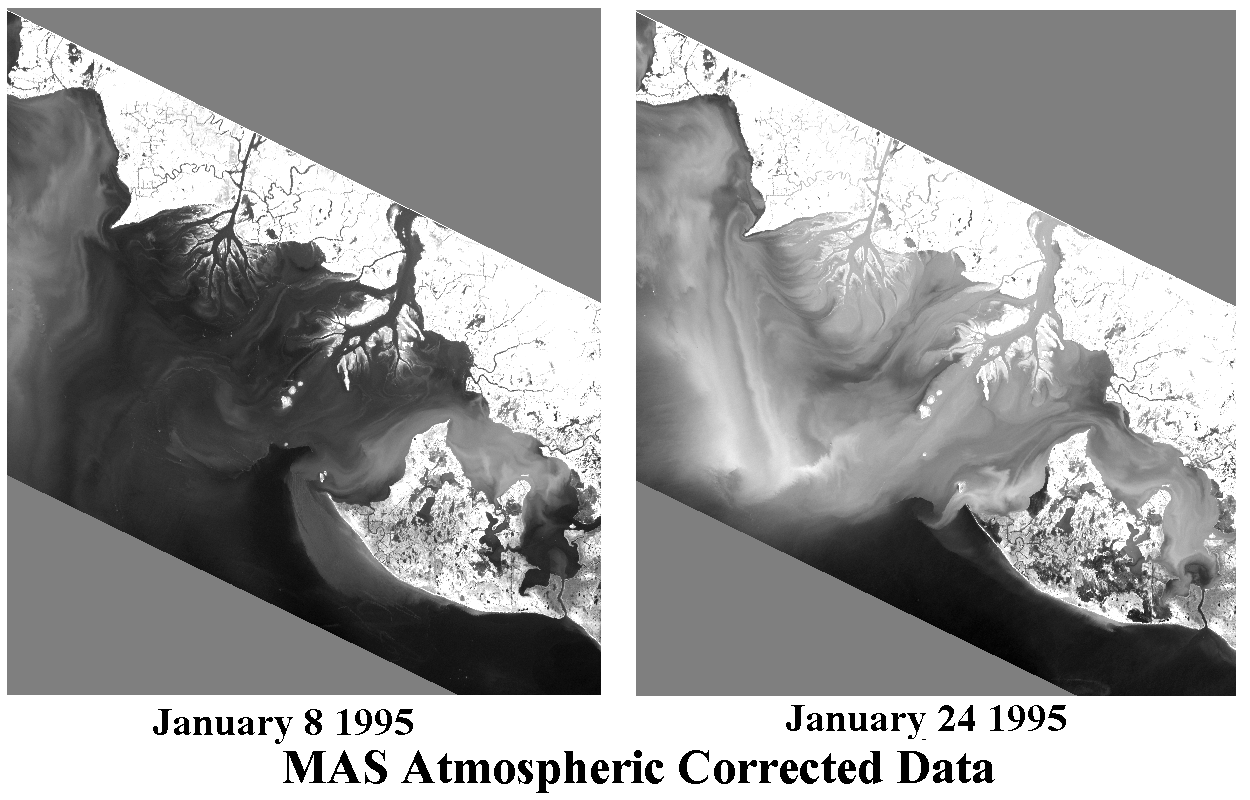 ---
Back to the Image Gallery
---
NOTICE: The photographs, images, text, graphs, and other information on these web pages are proprietary information belonging to The Cooperative Institute for Meteorological Satellite Studies (CIMSS) at the University of Wisconsin-Madison. If the information is of use to you, please give proper credit to CIMSS. Thanks!
---
Got questions or comments about this page?
E-Mail Contact Form

Last updated: May 19, 1998